Little Learners Academy was birthed from a large vision in a small environment.
LLA started as an in-home daycare of 7 children and has evolved into a childcare center that has served several hundred families over the past 9 years.
Little Learners Academy is a family owned business that embraces each individual that enters the building. The owners have several years of training and experience that make them more than qualified to speak and teach the scripture "Train up a Child". (Proverbs 22:6)
Little Learners Academy first opened its doors in 2015 at
102 Pinecrest Dr Mauldin SC. In 2020, we moved to our current location at 437 W Butler Rd Mauldin, SC.
The Christian philosophy of Little Learners Academy is simple and based on the elements of student success. Little Learners Academy understands that there are several different learning methods, which may hinder levels of achievement in a traditional academic setting. Little Learners Academy offers activities and individual attention so that all students can achieve academic success and positively build self-esteem.

The students of Little Learners Academy are taught to thrive spiritually, emotionally, and academically. The system is a multi-faceted approach to education, including a spread of academic courses, plus a variety of extra-curricular activities and enrichment programs.

At Little Learners Academy, small class sizes enhances the academic experience. Little Learners Academy graduates will be educated spiritually, academically, emotionally, socially and will be motivated to go out into the world to duplicate the process and pursue their purpose in life.
Non-Discriminatory Policy
Little Learners Academy seeks to have a diverse student body and has a non-discriminatory policy as to students. The school does not discriminate against applicants or students based on race, color, national or ethnic origin, religion, ancestry, gender, gender identity or expression, or sexual orientation.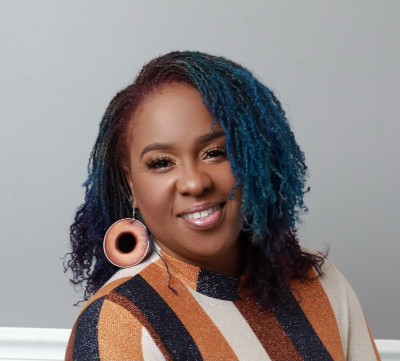 Kendra McKinney
Co-Owner & Director

A native of Belton SC, Kendra Mckinney has an educational background that includes a Bachelor's degree in Early Childhood Education from the University of SC Upstate and a Masters Degree in Curriculum and Instruction from the University of Phoenix. After 7 years in the public school system a leap of faith was made to start a private childcare business. Going into year 10, Kendra still believes that helping children and families is her calling on earth.